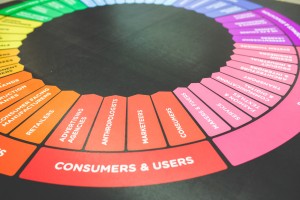 As an orthodontist, you interact with people every day. Many of your patients are children, and you get to witness them grow into well-adjusted adults with well-adjusted smiles. You also get to know their parents, and in many ways, you get a unique view into their hopes, dreams, and fears.
Did you know that you can use your intimate knowledge of your patients to improve your orthodontic marketing efforts? You just need to know how to channel that knowledge into actionable data – and you can do that through a marketing technique called "Patient Personas."
What is a Patient Persona?
A patient persona is an in-depth look into a specific subset of your patients. It tells their story, helping you understand their wants, needs, and fears.
A patient persona is also a document where you answer some basic questions about your patients. It brings all that info together into an easily understandable chart that gives you instant insight into who your patients are.
Things to include in a patient persona are:
Age and demographic information
Job and income
Education level
Where they live
Their values
Their goals (as it relates to orthodontics)
Challenges to achieving those goals
How you solve those challenges
Other relevant info such as hobbies, interests, etc.
The best way to gather this information is from your current patients. You can either ask them directly as you interact with them in your office, or you can have them to fill out a short survey. Get your staff involved as well, as they may have insights into your patients that you hadn't considered.
Why Patient Personas are Crucial for Orthodontic Marketing
Patient personas help you know who you are targeting, so you can get a bigger return on your marketing investment. They enable you to create marketing messages that appeal to specific subsets of your client base.
An additional way that patient personas can be a valuable resource is when creating mailing lists for your direct mail postcards. You will be able to generate more qualified leads since you're reaching out to the people who could actually benefit from your services. And you'll be able to tailor the marketing message of your direct mail postcards, so your patients will feel like you are directly addressing their needs and problems.
Patient Persona Example
To help you get started with patient personas, here's an example that is relevant to orthodontic marketing: moms. This example may be different from one you would come up with, but it should give you a good idea of the kind of information you are gathering:
Age and demographic information: 30 to 50 years old, female, with children ages 8 to 16
Job and income level: Homemaker, responsible for many of the financial decisions of the household
Education level: Well educated with at least some college
Where they live: Homeowner (list specific neighborhoods in your area)
Values: Family values, dedicated to children's education and well-being
Goals: Help children become well-adjusted, successful adults (with attractive smiles)
Challenges: Financial, fear of dentist/orthodontist, scheduling difficulties, too busy, etc.
How you solve those challenges: Friendly staff, flexible financing, easy scheduling, etc.
More Orthodontic Marketing Help
For more information on orthodontic marketing strategies specifically related to creating patient personas, read our more in-depth article on how to market to moms.