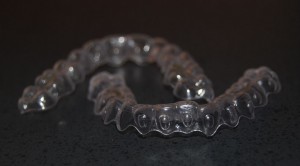 The world of orthodontia has changed a lot in the past 10-15 years. An industry that previously only offered standard metal brackets and wires for straighter teeth, now gives patients the options of several different treatments – depending on their unique needs and preferences. Treatments like Invisalign, Fastbraces, Damon Clear braces, and even lingual braces, are giving patients more options in terms of aesthetics and lifestyle flexibility.
If your practice hasn't started offering these alternative orthodontic treatments, you could be missing out on a big portion of new patients. As they gain more popularity in the industry, potential patients are more likely to search for providers of those services first, rather than choosing an orthodontist first and then discovering what treatments they have available. Here are some things you should know about how these services play into your marketing as an orthodontist.
The Investment is Worth the Return
Each new treatment method comes with required certification in order to become an official provider. For a lot of orthodontists, the time involved for that training and certification is a big turn off. However, it's important to consider the return of that time investment in the long run if you do become an official provider of some of the latest orthodontic services. If it means you can attract a few more patients each month simply because you offer this new service, your investment will pay off quickly.
You Can Attract More Adult Patients
During the teenage years, it's quite common for youth to have metal braces. In fact, it has almost become a rite of passage for most teenagers. For adults, however, metal braces can seem quite taboo. There are likely thousands of adults in your local area who would like straighter teeth and can probably afford orthodontia, yet, they just don't want the stigma of having metal braces for 12+ months. That's where treatment options like Invisalign, lingual braces, and clear braces can give your practice a competitive edge. Offering these types of services that are less of an aesthetic distraction for adults means that a larger number of them will be open to treatment.
They Position You as a Specialty Provider
Orthodontists are specialists as it is, but offering these more advanced and popular treatments allows you to position yourself as a super specialist of sorts when it comes to your local marketing. This means that as you market your practice, you can really emphasize these services as one of your unique selling propositions in comparison to other orthodontists in your local area who may not offer the same specialty treatments. You can use this to your advantage as you advertise with direct mail postcards, online pay-per-click ads, website optimization, and more.
Making the choice to increase the types of orthodontic services you offer at your practice also means that you're choosing to better cater to your patients' preferences. It's a win for your patients, but also a win for your practice as you attract more patients looking for these services, while improving your bottom line at the same time.
Photo via Haleyhughes / CC BY-NC