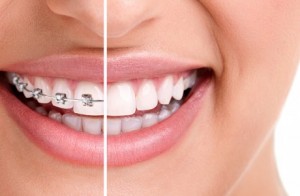 The American Association of Orthodontists has made a big advertising and PR push over the past couple of years to educate consumers about the value of visiting an orthodontist rather than just a general dentist for orthodontic treatment. These "My Life My Smile" ads have flooded radio, TV, internet, and print ads recently, and most of your patients, or potential patients, have probably seen or heard them at some point. This campaign is making great strides for the industry as a whole, but are you leveraging these talking points effectively in your own marketing materials to increase your value as an orthodontist?
As more and more general dentists become certified providers of orthodontic treatments like Invisalign and FastBraces, it's increasingly important for you, as an orthodontist, to emphasize your expertise in your marketing and educational materials for current and prospective patients.
If you haven't already, consider incorporating some of these core messages from the My Life My Smile campaign into your marketing and educational materials:
As an orthodontist, you have an additional two to three years of specialized education beyond dental school and are trained specifically to straighten teeth.
As a specialist, you have expert knowledge of new and emerging treatment technologies in orthodontia.
You are specially trained in aligning jaws, which is just as essential as straightening teeth.
Your patients can choose the corrective treatment from all available treatment options, rather than limited options typically offered by general dentists.
Only an orthodontist has the training, experience, and the treatment options to give you your best smile.
An orthodontist is the smart choice for the smile you want.
Here are some more specific ideas about how you can incorporate these messages into your practice materials:
Use a condensed version of one or two of these core messages on your direct mail postcards to prospective patients to emphasize your expertise as an orthodontist over general dentists for dental braces or aligners.
Include shortened taglines on your website's home page or create a new page for your website that specifically addresses the value you offer as an orthodontist.
Incorporate these key messages into your social media marketing by sharing quick facts or links to more information about these messages.
Emphasize these key messages with any materials you create to give to prospective patients who visit your office, or those who visit for an initial consultation.
If you are a member of the American Association of Orthodontists, you may also have access to campaign print materials for your office like posters, informational folders, or handouts.
A few of these simple changes with your marketing materials could ultimately make the difference in prospective patients choosing you over their general dentist for orthodontic treatment. You've worked hard to be able to provide the type of specialized treatment you do for patients, so make sure they know that too.