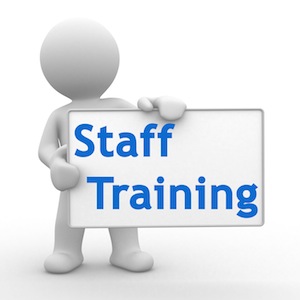 When you have an orthodontic practice, converting new callers into new patients is the livelihood of your office. This is particularly important for orthodontic offices in geographic areas with lots of competition. The following are tips to help you turn first-time callers into new patients.
Flexible but Urgent
When prospective patients call, your office staff needs to have the right balance of flexibility and urgency. People have busy schedules these days, so your staff needs to be respectful of that, but they should also encourage the callers to act now by having a sense of urgency. Perhaps your staff could mention a new patient special or other incentive that the caller will miss out on if they decide to wait a few months to come it. So be flexible, but urgent is one good rule of thumb for your staff.
Provide Info as Needed
Although there are some basic things that are necessary for your office staff to tell prospective patients over the phone, sometimes it's best to encourage patients to come in for a free consultation so they can find out your pricing, etc. Oftentimes new callers are just calling around to get prices for local orthodontists, but it's usually best to avoid discussing prices over the phone. Once a prospective patient comes into your office and falls in love with your friendly office staff and comfortable modern office—prices will become less of a priority to them.
Do Follow-Up Calls
There are times when everyone in the office is busy or is out to lunch and calls go to voicemail. Train your office staff to follow-up on such missed calls as soon as possible because remember by the time you reach them prospective patients might already have an appointment scheduled with another orthodontist. To help make sure calls do not go to voicemail consider staggering your staff's lunch breaks so that during normal office hours possible new patients can always reach someone.
Also, train your office staff to follow-up with people who're on the fence about going with your practice or not. If someone calls in for some information but isn't quite ready to commit to an appointment, have your staff set a reminder to follow-up with them to see how their search is going, and if the time is now right to begin their treatment.
Make Every Interaction Memorable
Patients often remember positive interactions with their orthodontist, but your front office staff are the people on the front lines that prospective patients interact with first. Train your office staff to be as positive and helpful as possible with every caller because they never know if the person on the line is a first-time caller getting an initial impression of your staff.
Conclusion
Another great solution to encourage your staff to follow these best practices is to incentivize them to get new patient consolations or appointments scheduled. Following these tips while training your office staff will help you bring more first-time callers in through your practice's doors.