After your first successful postcard campaign, you are ready to handle more customers. As these new customers come through your doors and into your exam rooms, they will have already done quite a bit of observing and mental note taking. Customer service is an important element of any business, especially a service-based business such as orthodontics. Understand these basic points of customer service to keep your practice in alignment and competitive.
Scheduling Done Right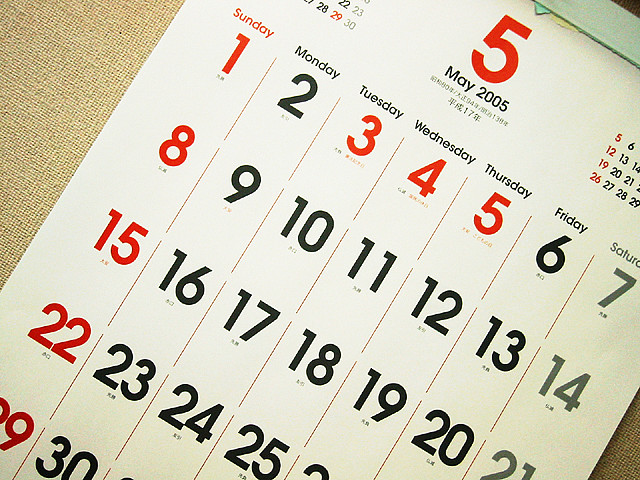 Even if your practice is well-marketed, patients do not always look forward to the scheduling and rescheduling steps of their orthodontic experience—keeping in mind they will be making dozens of appointments over the course of a few years.
Your business will receive up to 80% of incoming business via telephone. Proactively prepare your facilities and staff to handle such a load. Properly equipped and trained staff will allow your practice to grow and maintain your customers. When it comes to scheduling and rescheduling your patients, consider some of the following tips:
Offer early and/or extended hours on select days of the week. This will allow you to work with varying clients and their diverse schedules.
If possible, record past appointment times and days of the week that did work well for your clients, such as a working professional's day off.
Be reasonable with cancellations and rescheduling. Many practices carry heavy fees for cancellations. Remember, orthodontics is a long process that requires many visits. Make it easy for your patients to make their appointments.
Implementing a variety of scheduling options for your patients will make your practice far more accessible to those clients who are ready to begin and continue their orthodontic process.
Start to Finish Experience
After you have successfully begun your marketing process with direct mailing and other useful marketing techniques, remember to brand your practice and maintain your voice throughout the whole patient experience.
While expertise and cutting-edge service in the chair should be your main focus, remember that patients will remember several different things about their experience—well-done orthodontic work will seem normal and expected. You need some extras to stand out in your field.
Customer service should be an experience. Look at your appointment making process, waiting room, and post-visit experience as one big picture. Here are some notes to remember as you successfully incorporate all of these aspects into your customer service experience:
Clients view the waiting room and front desk staff as extensions of the exam room.
Provide waiting room amenities—accessible wifi, up-to-date reading materials, television, or other entertainment options for both children and adults.
Offer complimentary water or other refreshments.
Many offices offer in-chair entertainment as a standard option as well.
These are a few of the options to extend your professionalism and expertise out of the exam room and into the waiting and front desk areas.
As patients progress through and complete their orthodontic work, be sure to monitor and celebrate their progress. This can be done every few months, every six months, or every year. Commemorate good brace maintenance and hygiene for your younger clientele. As patients complete their treatment, this is an especially good time to celebrate and thank them for their loyalty. Provide a celebratory gift basket with foods they may not have been able to eat with braces or their specific treat option, such as popcorn, gum, and other items. Follow up a day later, asking about their first meal or first brushing without braces.
These types of active outreach practices will establish your brand and lead to continued loyalty and valuable business referrals. Take advantage of every opportunity that you have to connect personally with your patients. Whether that be a call to their cell phone, or a basket that will sit in their kitchen with your brand and logo.
Don't Forget Your Real Investments—Your Employees
Happy employees are worth the investment. They directly interact with your clients, and ideally do so happily. Again, while top-of-the-line orthodontic practices should be your focus, remember people more readily and easily recognize customer service, or the lack thereof. Actively incentivize your staff to be happy at work. This is the goal of in-office lunches and activities that will help keep your staff loyal and personable at work.
Continue training and coaching your staff. Those who feel properly trained will feel empowered. Train all of your staff and front desk staff, incentivizing them to become more educated in the field of orthodontics, even if that requires outside education or training. If you're adequately training your staff in the fields of marketing and customer service, you will not need to worry about the overall promotional power and direction of your business.
Offering similar celebratory gifts to your staff will allow them to more openly and happily interact with your patients. Celebrate office birthdays, work anniversaries, and training completions. These types of actions add unity, and comradery to your staff. Happy staff will more easily produce happy customers.
Photo via Flickr user studio curve / CC BY