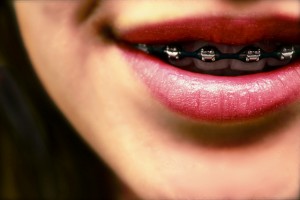 Although external marketing is a staple of any successful orthodontic practice in generating more calls and starts to the office, current patient referrals should always be the number one source for new patients. That means your taking care of the people you have and they are willing to let others know about you and typically those are their family and friends. One very useful tool in creating that loyalty with your current patients is by creating a strong loyalty program. The right client loyalty strategy can maintain and foster existing customer loyalty, while furthering your commitment to your orthodontic patients.
Types of Loyalty Programs
If you don't already have a loyalty or referral program, it's time to set one up. What will this look like for your practice? Most loyalty programs are structured to provide incentives when customers complete a desired action. While this is easy for businesses like restaurants (buy nine sandwiches and earn the tenth free), orthodontic practices have a couple of unique challenges that must be considered.
First, most orthodontic patients are children or young adults who are usually motivated by different things. Loyalty programs for this demographic can include points for good behavior (e.g. practicing good oral hygiene, not damaging brackets), as well as more significant actions such as a friend referral. Gift cards to popular stores or movie tickets are a great option for redeeming points.
Loyalty programs can also be aimed at parents. For example, parent referrals could earn a certain percentage off future orthodontic treatment. This could also work for families who are bringing in multiple family members for treatment. A small reward goes a long way in helping these families feel like their business is appreciated, which in turn can encourage referrals and recommendations.
Create a Great Experience
Beyond a formal loyalty program, the next best way you can improve patient loyalty is by unifying your staff in providing outstanding customer service. Your staff is the face and the brand of your orthodontic office. Patients will remember how they are treated when they visit your office. When your staff offer a consistently pleasant and professional experience, you create the foundation for a long-lasting relationship. That's why we offer staff training and coaching with each of our campaigns. After all, you could be the best orthodontist in America but if your front desk doesn't schedule or your team can't get them to accept treatment than nobody will know.
Customer Commitment Leads to Growth
In a recent study by Constant Contact, 82% of small business owners state that loyal customers are the main way they grow their business. There's no reason this shouldn't be the same for you as an orthodontic practice. While it's easy to get caught up in all of the details of running your practice, don't forget to take a step back from time to time and focus on your patients.
Photo via Monica Garza / CC BY