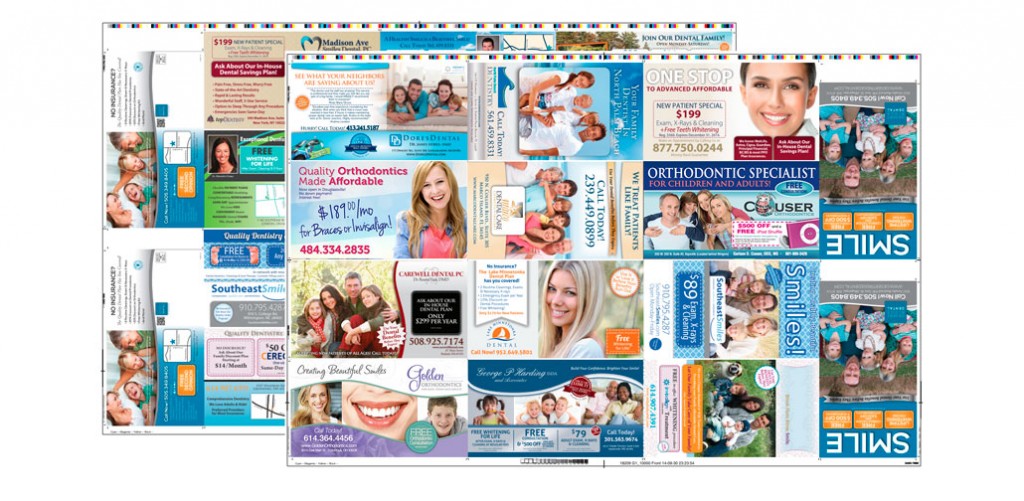 Quality isn't just something you can see, it's something you can feel. When printing a direct mail postcard, it's essential to use the best printing services and materials available. Not only will this help you stand out from the crowd, it will also leave the right impression on potential patients.
Have you ever received a flimsy business card or a limp handshake? Chances are they were quickly forgotten, or worse, remembered for the wrong reasons. People will translate the quality of your postcard's make and design into immediate first impressions about your orthodontic practice.
We start with great equipment to produce a beautiful quality postcard on a nice heavy glossy stock so it grabs their attention when they pull it out of the mailbox. We optimize every aspect to get you the best results for the best value.
While other marketing companies skimp on these details, we ensure that the best possible postcard is sent out to your target market. We know you want to send a message of quality and sophistication to potential orthodontic patients.
Other orthodontic marketing companies would have you believe that these details aren't important, but you know better. The postcards that you mail are the first thing that prospective patients will see about your practice. You will never receive anything but the highest quality from OrthodonticMarketing.net. If you'd like to request a sample of our cards, please fill out the form below.